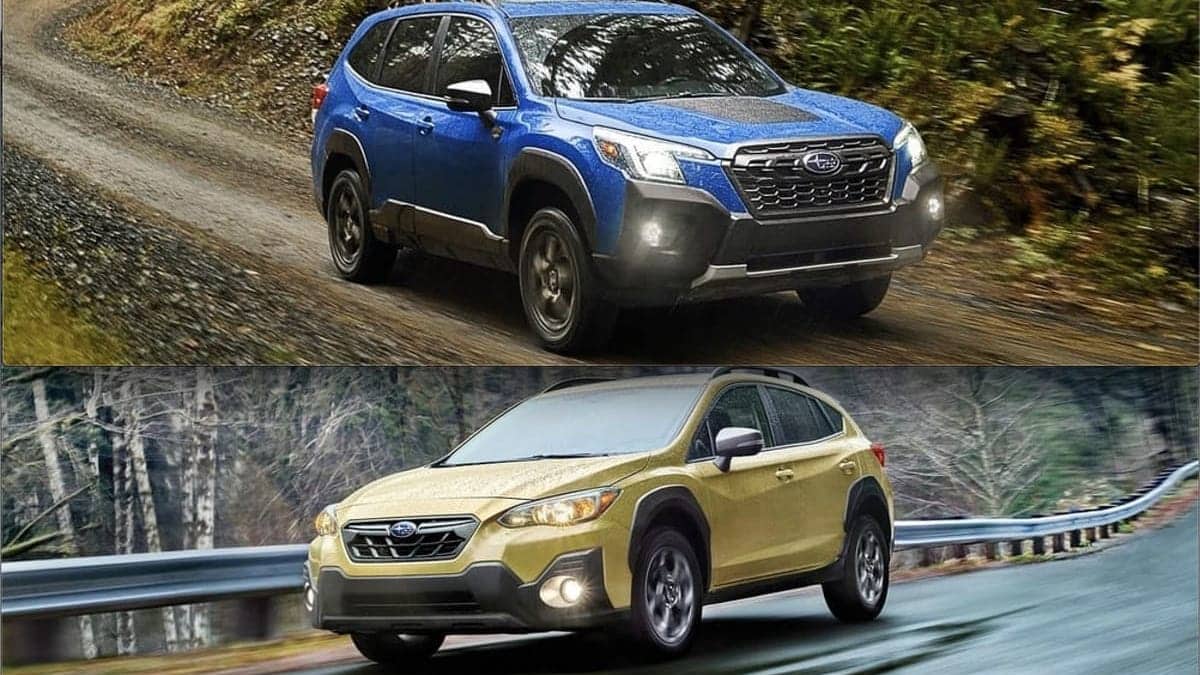 10 best-selling new cars today – Subaru Forester and Crosstrek don't slow down
What are America's best-selling cars and SUVs? The latest analysis of iSeeCars found that the top 20 selling new cars and SUVs in March were the 2022 Subaru Forester (number eight) and the 2022 Subaru Crosstrek (number ten). At fifteen, the 2022 Subaru Outback also ranks on the list of the 20 fastest selling cars. You can consult the the twenty best-selling new cars here.
Why are Foresters, Crosstreks and Outbacks in such demand?
The refreshed Subaru Forester, newly upgraded Subaru Crosstrek, and new Subaru Outback consistently ranked first for their standard all-wheel drive, high safety accident scoresutility, fuel economyand all-weather capability.
iSeeCars says, "Three Subaru small SUVs make the list, including the Forester compact SUV, the Crosstrek subcompact SUV, and the Outback compact sports wagon. A limited inventory of Subaru models resulted in a 34.1% reduction in sales in March compared to 2021," said Karl Brauer, executive analyst at iSeeCars.
"The Crosstrek and Forester have been refreshed for 2022, and dealers have limited inventory of these popular models, forcing them to hold orders for the Forester to help stabilize inventory," Bauer said.
iSeeCars analyzed over 150,000 new and used cars sold in March 2022 and found that it takes an average of 35.53 days to sell a new vehicle.
The Subaru Forester is the eighth best-selling new vehicle in 2022. The Forester compact SUV takes just 17.0 days to sell with an average price of $34,107, according to iSeeCars data.
The Subaru Crosstrek is the tenth best-selling new vehicle in March. Data from iSeeCars indicates that the Crosstrek subcompact SUV takes just 17.7 days to sell with an average price of $29,407.

photo credit: Subaru Canada
The Subaru Outback is the fifteenth best-selling new vehicle in March. The midsize Outback SUV/Wagon takes just 20.7 days to sell out with an average price of $37,371, according to iSeeCars.
What is the price of the 2022 Subaru Forester?
The 2022 Subaru Forester arrives in October and comes in six trim levels; The base Forester starts at $26,320, Premium ($29,320), Sport ($30,890), Limited ($33,000), new Wilderness ($33,945) and Touring ($36,420). Price includes destination and delivery charges ($1,125).
What is the price of the 2022 Subaru Crosstrek?
The 2022 Subaru Crosstrek is available in five trim levels for customers. The base version is priced at $23,570, Premium ($24,720), Sport ($27,920), Limited ($29,420) and Crosstrek Hybrid ($37,895). Prices include destination and delivery charges ($1,125).
What is the price of the 2022 Subaru Outback?
The 2022 Outback is available in eight trim levels; base trim is priced at $27,845, Premium ($30,270), Limited ($34,720), Touring ($38,620), Onyx Edition XT ($36,270), new for 2022, Outback Wilderness ($38 $120), Limited XT ($39,120) and Touring XT ($41,070). Price includes destination and delivery charges of $1,125.
What's next for the Forester, Crosstrek and Outback?
The 2023 Subaru Forester will remain unchanged before getting a full facelift in 2024, the 2023 Subaru Crosstrek will get a redesign, and the 2023 Subaru Outback will arrive this summer with a refresh.
Before the new models arrive, demand for the 2022 Subaru Forester compact SUV, 2022 Subaru Crosstrek subcompact SUV and 2022 Subaru Outback midsize SUV/wagon is not slowing down.
You might also like: 2 Reasons Why You Shouldn't Wait For The 2023 Subaru Forester
Denis Flierl has invested more than 30 years in the automotive industry in an advisory role with all major automotive brands. He is an accredited member of the Rocky Mountain Automotive Press. To verify Subaru report where it covers all models of the Japanese manufacturer. More stories can be found on the Torque News Subaru page. Follow Denis on Facebook, Twitterand instagram.
Subaru Report – We have what you need! Check back tomorrow for more unique and informative SUBARU news, reviews and previews you can trust.
Leave your comments below, share the article with your friends and tweet it to your followers!
Photo credit: Subaru USA