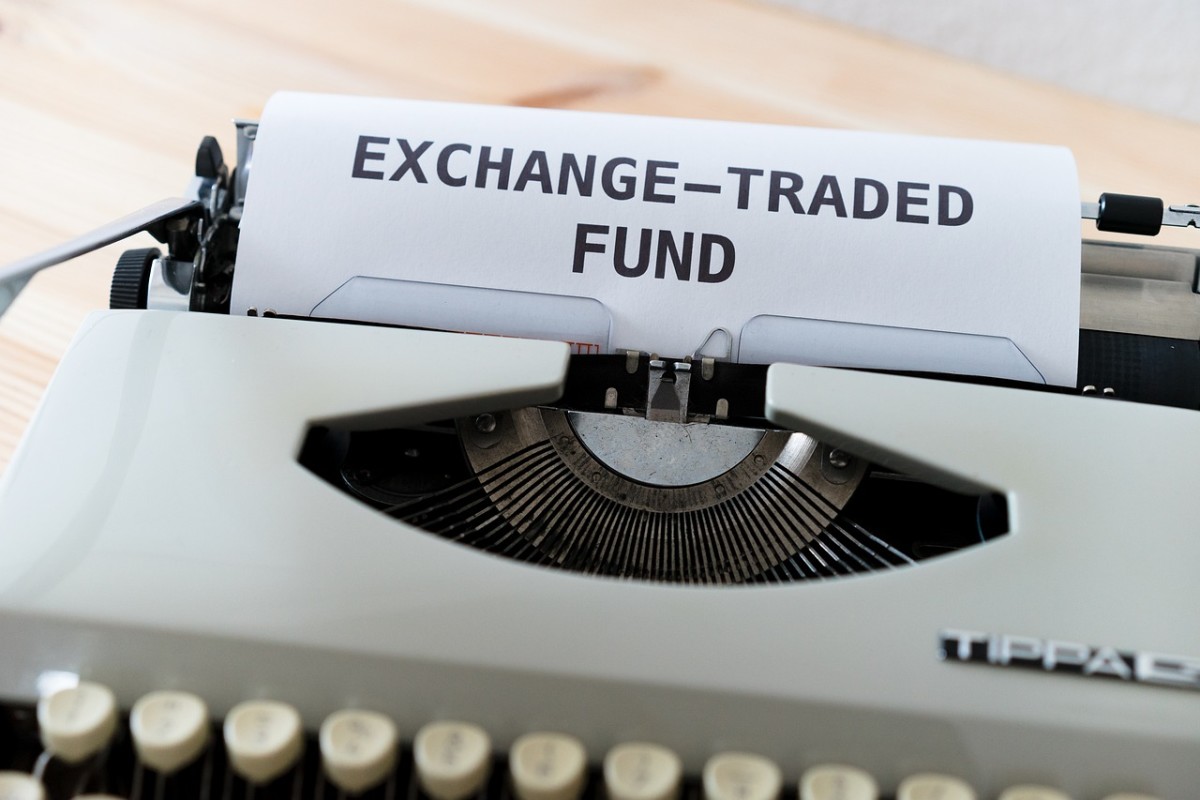 2 ETFs to consider buying (and 1 to avoid) this week
Make no mistake about it. Financial markets are sending warning signals right now. Even though the S&P 500 is less than 1% of its all-time high and the VIX is still below 20, there are plenty of signals that not only are things not looking good below the surface, but they could go downhill. 'reverse.
T-bills continue to recover despite rising short-term inflation. Lumber prices are collapsing beyond the point where they started their parabolic rise last October. Small caps have underperformed the S&P 500 by 15% since early March. And last week, utility stocks beat the S&P 500 by almost 4%. You could argue that it's at least worth monitoring the conditions under which any of these asset classes outperform. When they're all telling the same story at once, it would be wise to prepare yourself and probably quickly.
Note: Want to receive periodic email notifications when articles are posted here? Drop your email in the box below!
This week's list of ETFs to have on your radar plays on this theme of defensive change. Given the Fed's endless support for this market, there is certainly a chance that the trillions of dollars that have been poured into the economy could drive up asset prices from here, but the signs here are strong as investors become more defensive and seek security. own assets.
Here are three ETFs that I'm going to be watching this week and the stories that go with them.
AGFiQ US Market Neutral Anti-Beta ETF (BTAL)
When it comes to equity hedges, I have mentioned BTAL several times. This is a long / short strategy that takes a long position in low volatility stocks and short in high beta stocks. Essentially, BTAL will generate gains whenever low volume outperforms high volume whether the overall market is rising or falling.
During bull markets, high beta often results in low volatility, so BTAL can be expected to underperform in these environments, as we have seen over the past month.
In bear markets, however, this is where BTAL earns its livelihood. Since early June, we've seen BTAL follow a slow uptrend as high beta starts to lag. In fact, the base pattern has mostly been in place since March, which would indicate that the bull market has at least taken a break here.
If you are looking for downside protection in anticipation of a correction, overweighting low volatility stocks would certainly be a reasonable strategy. If you want to try to capture gains in a bear market, BTAL could be your choice.
Invesco S&P 500 Equal Weight Utilities ETF (RYU)
Here's another strategy that sets up a little downside protection: overweighting utilities. Even though the S&P 500 rose, utilities have mostly moved sideways or even declined slightly since April. While other defensive asset classes have recently outperformed, utilities have struggled to follow suit.
That's until last week, when the utilities sector gained nearly 3% and outperformed the S&P 500 by almost 4%. Finally, the utilities have started to confirm what the lagging Treasuries and small caps told us.
Utilities have wiggle room and I think they could be positioned to outperform here, especially if the fight against the debt ceiling at the end of the month goes awry. The only problem could be that investors start to revert to growth rather than defenses if there are concerns about peak growth. The theme of "a recovery but a slowing recovery" has made large cap growth a popular landing point, but I think even this trade may start to collapse.
the Utilities Select Sector SPDR ETF (XLU) is by far the biggest in this area, but it's a bit too heavy on names, such as NextEra Energy, Duke Energy, and Southern Company, for my taste. This is why I prefer the RYU pound for pound.
Vanguard FTSE Emerging Markets ETF (VWO)
I have been a long term bull in emerging markets for some time now. The argument is easy enough to make: Above-average growth expectations and low valuations make the risk / reward proposition attractive, especially after years of underperforming.
The short-term narrative, however, just doesn't make a fuss. Several countries are still grappling with COVID epidemics and although higher growth is expected in these areas, investors favor larger, more mature companies for their exposure to growth. The dollar rebound as investors take a defensive stance is not helping.
Emerging markets are up slightly over the year, but it has mostly been a side trip. If you're willing to hold on for the next decade, I don't think you'll be disappointed with investing in emerging markets. If you look at the environment for the rest of 2021 and through 2022, I find it hard to think emerging markets are going to take the lead.
Note: Want to receive periodic email notifications when articles are posted here? Drop your email in the box below!
Read also :
ETF Battles: QQQ vs. MTUM – Which Growth Equity ETF is the Right Choice?
6 gold-backed ETFs to consider for your portfolio
2 ETFs to consider buying (and 1 to avoid) this week
ETF Battles: JEPI vs. QYLD vs. NUSI vs. RYLD – Which Yield ETF are you buying?
Top performing technology ETFs for the first half of 2021
Best Performing Dividend ETFs for June 2021
Best-performing dividend ETFs for the first half of 2021
A big first half for cannabis ETFs