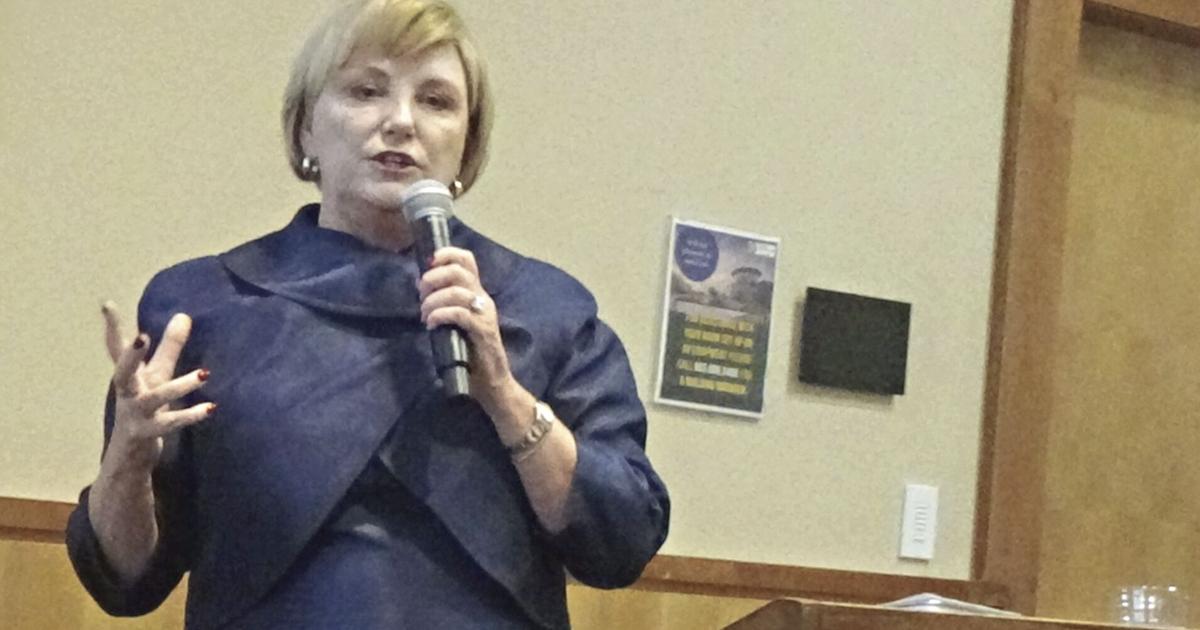 A&M-Commerce highlights its numerous partnerships | Local News
"We are better off together" was a sentiment repeated by Tammi Vacha-Haase, vice president of commerce at Texas A&M University, as she spoke with members of the Hunt County Economic Development Alliance. tuesday.
The presentation on A&M-Commerce updates and future plans was originally scheduled to be given by university president Mark Rudin, but he was unable to attend.
As Vacha-Haase spoke for Rudin, she focused on the various partnerships that A&M-Commerce has recently entered into or is developing.
One of the major undertakings she highlighted was the university's new satellite campus in North Dallas, which welcomed its first cohort of students in the spring of 2021.
"A&M-Commerce's unique ability to serve both rural and urban needs…is incredibly exciting and unique," Vacha-Haase said. "It's something that many universities talk about or say they do, but here at A&M-Commerce we have our connection here in Hunt County and we also have our connection in Dallas. What an amazing and unique way to serve the people of this county and this part of the state. That's why we believe we are "The University of Northeast Texas," which is why I call this Lion Country."
The new Dallas satellite campus occupies two floors of a 20-story business tower at 8750 North Central Expressway and is largely aimed at students seeking business or education degrees.
Planning for the campus and its offerings was done in partnership with Dallas College so that students could learn their basics and earn an associate's degree there, then transfer to A&M-Commerce to complete their bachelor's degree.
One of the goals of A&M-Commerce's partnership with Dallas College is to more easily meet Dallas ISD's demand for Hispanic teachers and teachers of color.
Although the new North Dallas campus received a lot of attention on Tuesday, it is actually one of several satellite campuses of A&M-Commerce. Their other campuses include Collin College in Frisco, A&M-Commerce in Mesquite Metroplex Center, El Centro College in Dallas, Dallas College, Collin Higher Education Center in McKinney, and Navarro College in Corsicana.
A&M-Commerce also maintains a long-standing partnership with Paris Junior College (PJC).
"All of our study plans are mapped for seamless transfer to A&M-Commerce," PJC President Pam Anglin said Tuesday.
In addition to the opening of a new campus, growth is also on the horizon for Commerce's main campus in the form of a new agricultural education complex and new visitor center.
In October 2021, A&M-Commerce received $44.9 million from the state for the completion of the $46 million Agricultural Education Complex. The proposed agricultural complex should be equipped for students studying a wide range of agricultural disciplines, including agricultural research, sustainable agriculture, animal science, urban agriculture, and equine studies.
"We hope that with the agricultural complex, we can perhaps help attract more agricultural industries to Commerce and Hunt County," Vacha-Haase said.
As for the planned $20 million welcome center, Vacha-Haase said it would be a place to meet prospective students and their families.
"It's about first impressions. You all know that, you're all in business," Vacha-Haase said. "For us, it's about that first shot, where that student and his family come in…and how you welcome them.
"Texas is a really big state, with lots of higher education institutions, so it's our job to figure out what A&M-Commerce does well…and how to share it with students and families," said she continued. "Probably more importantly, we want a place where we can show them that the first time they walk onto campus."
On a lighter note, Vacha-Haase talked about the university's partnerships with various restaurant franchises. Currently, the Commerce campus sports both a Starbucks in its library and a Chic-fil-A in its student center. He is building a Jimmy John's in his Nursing and Health Sciences building and recently announced plans to build a Whataburger at the corner of State Highway 24 and Culver Street.
When asked by a member of the public when the Whataburger would open, Vacha-Haase joked, "Not soon enough", but then said it should "be ready to open in about a year".