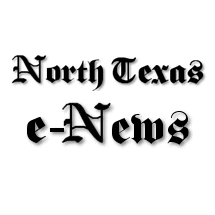 A&M-Commerce Student Demetrius Harrell Jr. Named Texas A&M University System Student Regent
Bryan/College Station, Texas — Texas Governor Greg Abbott has appointed Navy veteran Demetrius L. Harrell Jr. as student regent for the Texas A&M University System.
Harrell, who is pursuing a criminal justice degree with a double minor in sociology and legal studies from Texas A&M University-Commerce, will serve a one-year term expiring May 31, 2023. Harrell previously served honorably in the U.S. Marines. United States. , where he was a corporal in charge of an amphibious assault vehicle and crew.
"We are honored to have Mr. Harrell on the Texas A&M University System Board of Trustees," Chancellor John Sharp said. "Military service is a fundamental aspect of the very character of the Texas A&M university system, and I am sure that Mr. Harrell will do an outstanding job representing the interests of his fellow students."
Harrell is currently serving his second term as Chairman of the Texas A&M University-Commerce Campus Activities Council, where he helps provide high-quality entertainment to promote unity among students, faculty, staff, elders and the great trading community. He also served as the President of the African American Men's Mentorship Program, where he dedicated himself to the retention of African American men at Texas A&M University-Commerce. Harrell is also a brother of the Kappa Alpha Psi fraternity and is polemarch, or president, of his chapter.
In 2005, the 79th Texas Legislature authorized the governor to appoint nonvoting student regents to each university system's board of regents. The chancellor of each university system recommends at least two students to the governor from the nominations submitted by participating universities.
The Texas A&M System Board of Directors meets quarterly with special meetings held as needed. Harrell replaces former student regent Mati Rigsby, a student at Texas A&M University in Gainesville.
About the Texas A&M University System
The Texas A&M University System is one of the largest higher education systems in the nation, with a budget of $7.2 billion. Through a network of 11 statewide universities, a comprehensive health sciences center, eight state agencies, and the RELLIS campus, the Texas A&M System educates more than 152,000 students and establishes more than 24 million additional educational contacts through service and outreach programs each year. System-wide, research and development spending exceeds $1 billion and helps drive the state's economy.