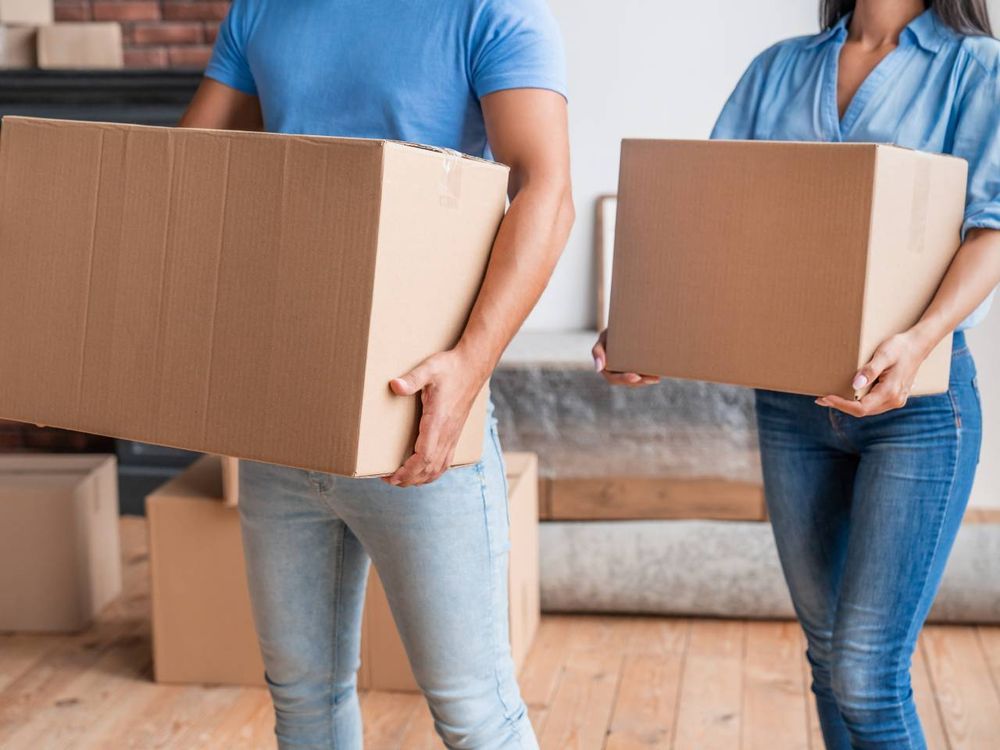 Barry Choi: When Buying a Home, Don't Forget Closing Costs
The biggest purchase of your life comes with extra costs
Content of the article
Closing costs are an often overlooked expense for first-time home buyers. On average, you should expect to pay 1.5% to 4% of the purchase price of your home for these expenses. That equates to $15,000 to $40,000 for a house that sells for $1 million, so you'll need to budget accordingly.
Content of the article
While you can't avoid all of your closing costs, there are ways to save. Understanding what you may have to pay after your offer is accepted is essential for a smooth transition to homeownership.
Mortgage loan insurance
If you buy a house with a down payment of less than 20%, you will have a high ratio mortgage. In this situation, you will need to take out mortgage loan insurance. This cost is 2.8% to 4% of your mortgage amount. Although you can pay this as a lump sum, most people will choose to add it to their mortgage.
Content of the article
Mortgage loan insurance is compulsory since it protects lenders in the event of default on the payment of the mortgage by the buyer. Since lenders have this protection, they can offer lower interest rates to homebuyers with a subprime mortgage.
Content of the article
More from MoneyWise
If you have a 20% down payment, mortgage loan insurance is not required.
Real estate transfer tax
When buying a house in Canada, you will have to pay Land Transfer Tax (LTT) or fixed fees. If you buy in Toronto, there is also a municipal LTT, so you will be taxed twice. Since LTT is based on your purchase amount, this is often your largest closing expense. How much you'll pay depends on where you buy – ranging from 0.5% to 3% on average – so use an online calculator to estimate your costs.
Content of the article
If you are a first-time home buyer in Ontario, British Columbia and Prince Edward Island, a tax refund is available. First-time home buyers in Toronto would also be eligible for an additional rebate. Since these rebates are capped based on the purchase price of your home, you will only have to pay the difference in LTT at closing.
Content of the article
Legal fees, disbursements and adjustments
To close your house, you will need to hire a real estate lawyer. Generally speaking, you should expect to pay your lawyer between $700 and $2,000, depending on your situation. Consider this money well spent, as your lawyer will take care of all paperwork related to your home purchase, including:
Purchase contract review
Revision of the certificate of status and the budget of the condos
Title search
Purchase of title insurance
Ensure property taxes are up to date
Calculation of land transfer tax due
Coordinate mortgage documents and financing with lender/seller
Exchange of keys and legal documents with the seller's lawyer
Remember that the costs associated with your lawyer's duties are in addition to his fees. For example, you would pay title/insurance search and LTT fees in addition to what your attorney charges.
Content of the article
These costs would be clearly outlined by your lawyer. You can also ask them to give you a rough estimate and plan accordingly.
GST/HST on the purchase of your new home
When buying a new house or condo, you will have to pay the goods and services tax (GST) or the harmonized sales tax (HST). The amount you will pay depends on the province in which you live.
For example, new home buyers in British Columbia would pay 5% GST, while Ontario buyers would pay 13%. For a $500,000 home, this equates to $25,000 and $65,000 of GST and HST paid, respectively.
Some builders include the GST/HST in the purchase price, so it's only part of your mortgage. However, if the sale price indicates $500,000 + HST, you will need to plan for taxes in advance at closing.
Content of the article
On a positive note, there is a GST/HST rebate of up to 5% of the GST portion if the price of your home is under $450,000. If your purchase price exceeds this amount, you will only be entitled to the federal portion of the refund. The maximum rebate is $24,000 for those who paid HST and $16,080 for others. The purchased home must be your primary residence to qualify for the rebate.
Assessment fees
Your mortgage lender may require you to pay an appraisal fee to ensure the market value of your home is accurate. It will cost you between $200 and $500. Note that if the lender appraises your home for less than what you offered, you will need to find out the difference before closing.
For example, you bought a house that costs $1 million. Since you have a 20% down payment ($200,000), you will need a mortgage of $800,000. Your lender does an appraisal and determines that the house is only worth $950,000, so the maximum they will lend you is $750,000. You will either need to find $50,000 before closing or find a new lender.
Content of the article
Moving and furniture
Hiring movers could easily cost you between $700 and $2,000 depending on how much stuff you have and where you are moving. Of course, you can also rent your own moving truck and ask a few friends to help out if you're looking to save some money. In addition, if you travel more than 40 kilometers for work, you can deduct part of your moving expenses on your taxes.
Many people, especially first-time home buyers, will also want to buy new furniture when moving house. Fortunately, these purchases can be made over time, so you can plan accordingly.
Home Insurance
Although not a closing cost, home insurance is something you will need to purchase upfront since lenders will require it before they release funds for your mortgage. The amount you pay per month will depend on various factors such as:
Content of the article
Property type
house age
Location
Internal construction
Replacement costs
Your credit score
Roof
Pets
special purpose
Typically, the cost to insure a condo will be lower than a house since many replacement costs are already covered by your maintenance/strata fees.
There are hundreds of home insurance providers, and each has their own way of determining their monthly premiums. Additionally, each insurer will generally offer different levels of protection, which will also affect your costs. It is important to shop around as prices change every year.
This article provides information only and should not be construed as advice. It is provided without warranty of any kind.