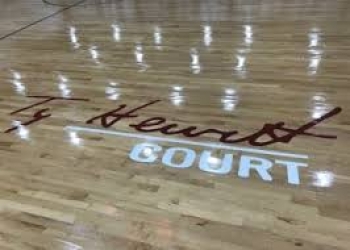 Bartlesville Radio » News » Nowata Downs Trade; Ironmen to play ketchum
The Nowata Ironmen emerged victorious in a win-or-go-home scenario against the Commerce Tigers on Saturday night.
Nowata beat Commerce 58-37 in what was virtually a rout from start to finish, ending the Tigers' season. Ironmen Junior Skylar Stevens gave his team a flying start by scoring 12 of 13 points on the night of the first quarter. The Ironmen would be heading to a 17-point lead as they headed into halftime.
The trade would take out a few in the third quarter, but it was James Ewers who would drain a few big threes to help his team hold on to a comfortable lead. Ewers scored eight of his 14 points in the third.
Selfless play and the completion of the extra pass in the fourth quarter led to layups wide open for Sophomore Kaleb Bashford who would end the night with eight points. Seniors Jace Thompson, Emmett Sells and Tucker Collier would also finish the game with a combined 16 points in the win.
The Nowata guys will take on Ketchum at 8:00 p.m. on Monday, February 28. Ketchum lost to Oklahoma Union in regionals on Saturday night, setting up the game between the Ironmen and Warriors.
Lady Ironmen would fall to Commerce 42-21. The loss ended Nowata's women's season.