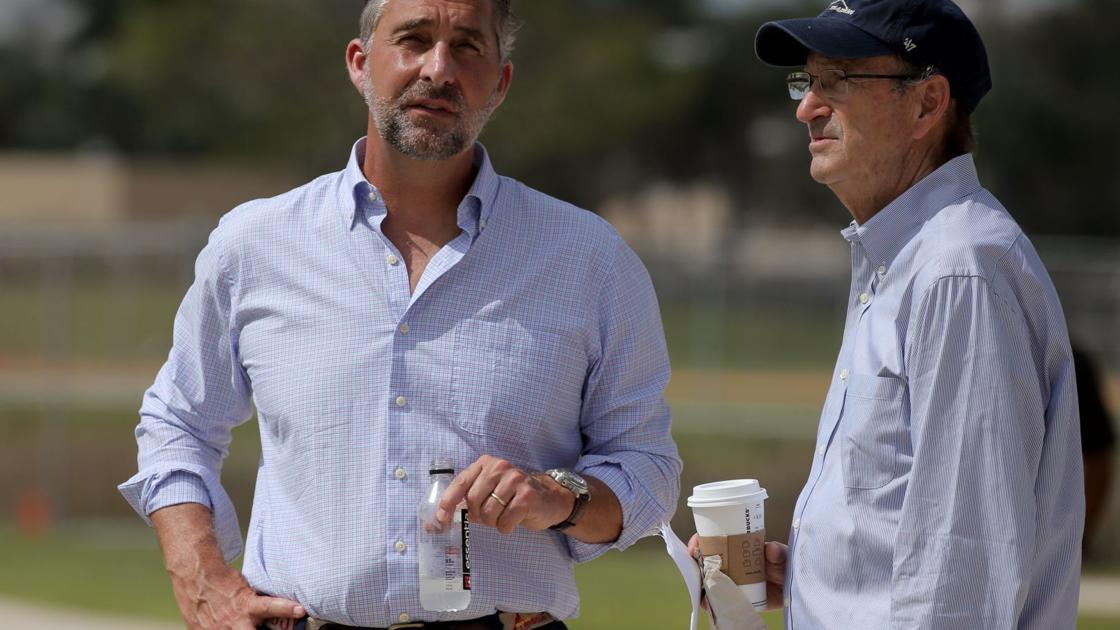 BenFred: "There has been no thought in our family of selling. Cardinals fans who wanted to hear DeWitt Jr. get a response | Ben frederickson
Cardinals fans who wanted to hear directly from Cardinals president Bill DeWitt Jr. and no one else, after retired team broadcaster Mike Shannon suggested the team may soon be for sale have had their luck on Friday.
DeWitt, who introduced Adam Wainwright at the start of Zoom's press conference announcing the starter's one-year extension, stayed after the right-hander left and offered to answer questions from the media.
He had a good idea of ​​which question would come first.
"I can't imagine in my wildest dreams where this came from, to be honest," DeWitt said when the Post-Dispatch asked him about a comment Shannon made on Thursday's show after- midday.
Cardinals Hall of Fame member Shannon suggested to listeners the DeWitts were looking to retire from the Cardinals' baseball business, saying, "Word on the street is they're going to sell this franchise."
Shannon's comment went viral across St. Louis. Team officials rushed to refute the claim. Cardinals president Bill DeWitt III, son of DeWitt Jr., and president of baseball operations John Mozeliak both said that claim was not true. Some wanted to hear directly from the president.
"There has been no thought in our family of selling," DeWitt said Friday. "When I heard it, when I heard this statement was made, I just couldn't understand it. But, you know, people are speculating for some reason. There is absolutely no point in it. for my son and I and the rest of the family in selling our interest. So, you know, there's nothing there. "