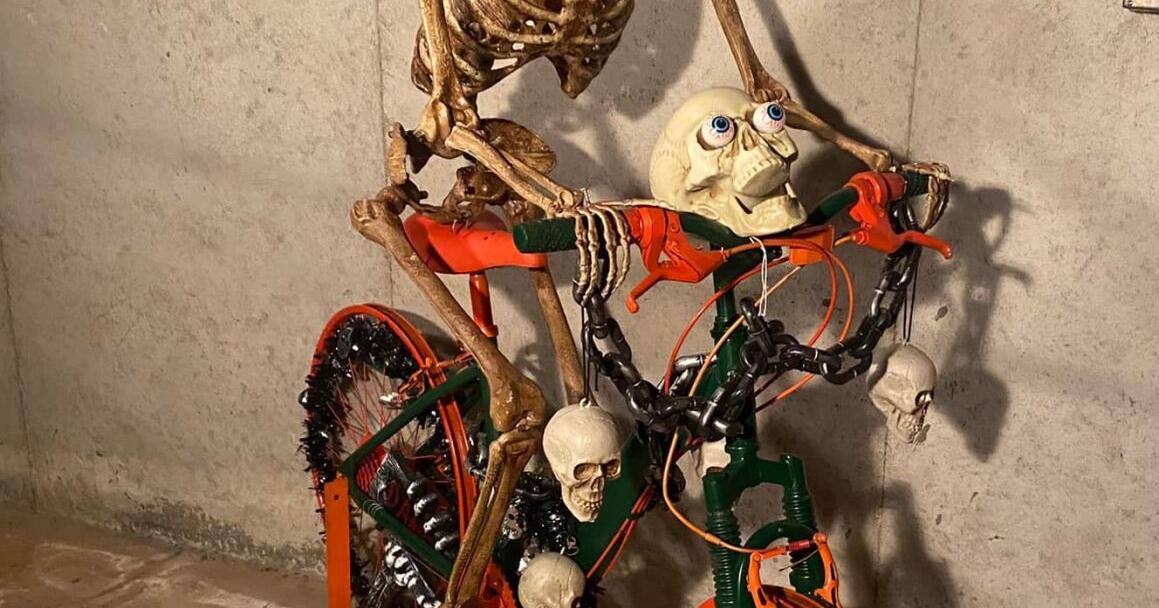 Clean River Project sells Halloween-themed bikes for fundraiser | Haverhill
METHUEN — When the COVID-19 pandemic ended life two years ago, Rocky Morrison of the Clean River Project quickly determined that a new source of income was needed to keep his nonprofit organization afloat.
Then he remembered the countless number of bicycles that had been removed from the Merrimack River over the years.
"We had a dumpster full of them," he said.
Morrison took three of the bikes, painted them and posted them on social media. Less than an hour later, phone calls started coming in from people interested in buying the bikes.
Since then, he has been repainting bicycles and decorating them for different parties throughout the year.
This year for Halloween, Morrison is offering six bikes featuring skulls, skeletons with pumpkins and devil horns as well as the season's vibrant colors.
He said prizes range from $250 to $500, adding that he would ideally like to raise around $3,000. Additional bicycles will be available on request.
Established in 2004, the Clean River Project removes approximately 100 tons of waste from the river each year.
In 2020, the organization removed 67 abandoned homeless encampments and more than 7,400 hypodermic needles along the shoreline in Lowell, Lawrence and Haverhill.