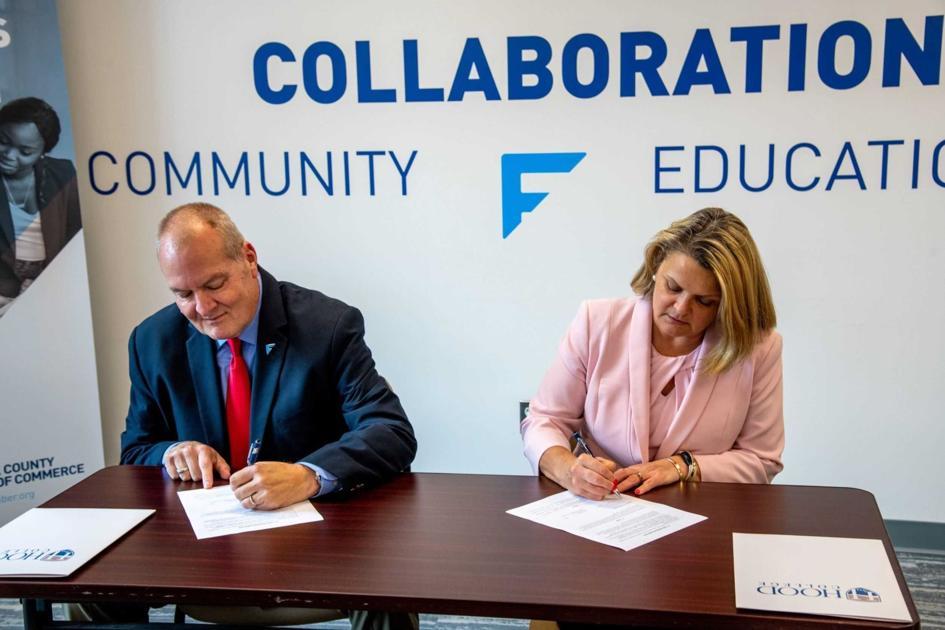 Hood College Partners with Frederick Chamber of Commerce to Offer Tuition Reductions for Employees and Dependents | hood
Hood College and the Frederick Chamber of Commerce have entered into a partnership that will provide employees of chamber members with tuition reductions for themselves, their spouses and dependent children.
Under the agreement, full-time undergraduate students will receive an annual tuition rebate of $ 15,000 and part-time graduate students will receive a rebate of up to $ 1,000 per academic year, according to a press release from Hood College.
In the statement, Rick Weldon, president and CEO of the county chamber, expressed his enthusiasm for the "generous benefit" and said he looked forward to continuing the chamber's relationship with Hood College.
"Hood College and the Frederick Chamber have a special bond, and this tuition reduction program is a wonderful example of how our partnership has evolved," said Weldon. "[Hood College President Andrea Chapdelaine] served as the Chairman of the House Board of Directors, helping me guide the House and our entire business community through the pandemic.
The new agreement represents the latest action in the Hood's NeighborHOOD partnership program, which it launched in August 2019 by partnering with Frederick County Public Schools to offer tuition discounts to system employees, their spouses. and dependent children.
Since then, more than 40 students have attended the undergraduate and graduate levels, according to Hood officials.
"Hood College and the Frederick Chamber have a long history of working together to strengthen the partnership between the College and Frederick as a whole," Chapdelaine said in the statement. "Signing this agreement further strengthens that bond and has the potential to produce great things for Frederick's workforce."
Follow Angela Roberts on Twitter: @ 24_angier