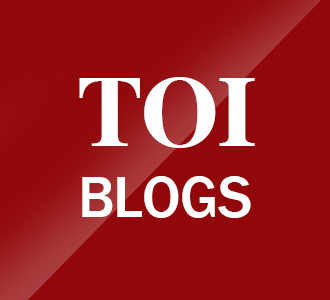 How to choose the right e-commerce platform for your business?
The COVID-19 pandemic has paved the way for digital transformation for businesses of all sizes, including B2B, B2C, and D2C. During pandemic-induced shutdowns and social distancing, small businesses/store owners saw the biggest drop in business when consumers shifted to online shopping for their basic necessities. This is because these small entrepreneurs, like grocery stores, restaurants, salons, etc., had adopted an offline mode of operation. Due to the paradigm shift in consumer mindset, businesses have been forced to transform their physical stores into online stores to survive in this competitive market.
Along with offering countless revenue benefits, the e-commerce model poses several challenges for business owners if they don't focus on the essentials when building an online business. . Regardless of the stage of the business, traders need to be strategic enough to choose the best e-commerce platform for their business. Also known as e-commerce software, these platforms are end-to-end commerce management systems that effectively help merchants manage their online business. Although an e-commerce platform has a website in the front, background operations such as inventory management, processing, storage, sourcing, shipping, etc., bring this website to life. Here is an overview of some essential factors to consider when choosing the right e-commerce platform.
Considering the cost of ownership
Calculating the cost is the first step to consider when evaluating an e-commerce platform. Understanding the value of each platform is extremely important, whether it's a small business just getting started or an established brick-and-mortar store transitioning into e-commerce. It includes all costs related to maintenance, domain and hosting, and social media experts who will manage the brand's online presence. Other costs involve marketing expenses for hiring email/SMS marketing experts to retarget customers. Additional costs including automation tools, SEO, delivery or fulfillment integration, etc. should also be considered.
Leverage a robust catalog with store analytics
The e-commerce platform should offer valuable tools and features to create a beautiful catalog with customization. These include 'Top Recommended Products', 'Pickup and Drop' feature, download hundreds of products at once via CSV or Excel file, etc. Also, business owners should be provided with comprehensive store analytics to check website statistics, analyze customer behavior, geographic statistics, and more. The e-commerce platform is also expected to be integrated with the Facebook pixel and Google Analytics.
Marketing Automation
Businesses need to leverage a multi-channel marketing suite ranging from social media marketing to email/SMS marketing. Thanks to this, they can attract the attention of customers and bring them to the store. Automation can help merchants pitch their offers to a wider audience, retarget customers, send them coupon codes, and more. Therefore, automation allows businesses to achieve maximum efficiency with minimum effort and time.
Up-selling, down-selling and scalability
The eCommerce platform should offer upsell/upsell functionality so owners can optimize and monetize their stored data and customer base. As the company grows, its stores need to be scalable without hindering growth.
Search for support
Traders can opt for the help of a good platform/company that can offer them 24/7 support and instant solutions to their problems. Plus, a dedicated business leader can help scale their business growth.
Opt for contactless e-commerce
In the midst of the pandemic era, businesses (mainly Tier 3 and Tier 4 cities) should digitize their business and make it contactless, providing a premium experience to customers at affordable prices to achieve multiple growth. Currently, QR code-based ordering in grocery stores, restaurants, etc., has become an integral part of e-commerce.
Summary
Being the backbone of the e-commerce business, the e-commerce platform offers the features and functions that consumers need most. It provides the much-needed flexibility to personalize the experience to win and retain customers, thereby enhancing the competitive advantage of businesses.
END OF ARTICLE