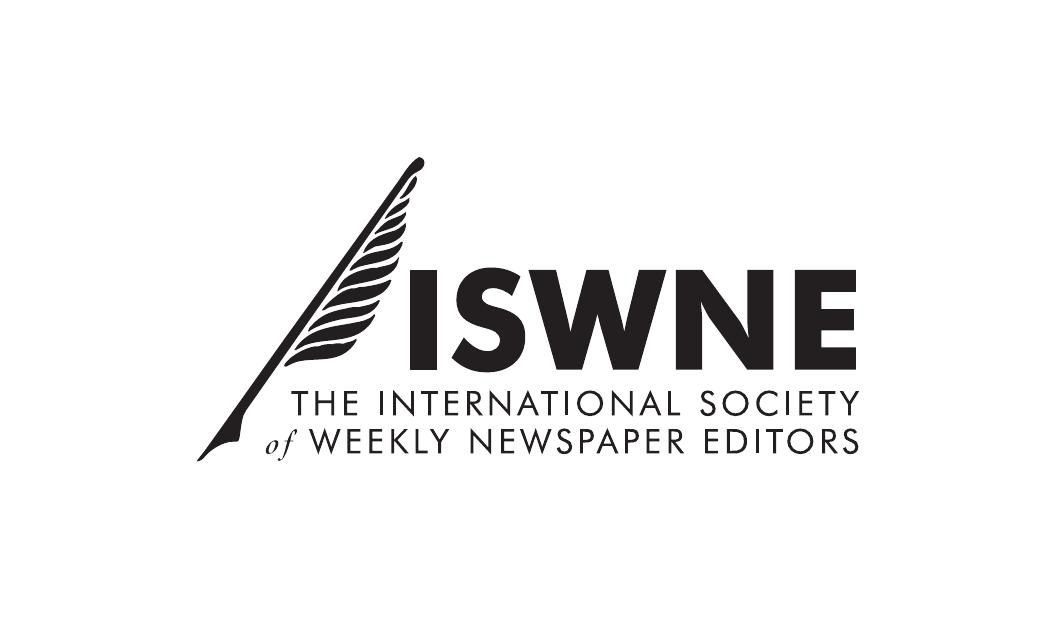 ISWNE application deadline is June 15
The International Society of Weekly Newspaper Editors' annual conference, July 20-23 at the University of Kentucky, will feature programs on national politics going local, addressing the ills of social media, new business models for weeklies, the role of governments in the news, academic support for community newspapers, a visit from a news media leader from Mongolia, common interests of newspapers and libraries, and the hallmark of the conference : reviews of editors of editorials and editorial pages of other members.
These sessions are scheduled for Friday and Saturday, July 22 and 23. As usual, the professional development program will be preceded by two days of tours in the community; the itinerary includes a historic newspaper, an iconic horse farm, a bourbon distillery and a community that is home to the headquarters of a major cannabis company and was home to a newspaper for 14 years created by British students and their teacher (this writer). For a detailed schedule, click here.
Participants will stay in a university dormitory and private rooms are available. Conference fees are $600 per person, and there is a three-day option at $300. ISWNE membership costs $50 per year. The registration form is here. The deadline is Wednesday, June 15. Questions ? Email [email protected]
Friday's opening session will examine the common interests of newspapers and public libraries. "Libraries and newspapers share the front lines in the battle for intellectual freedom," says AnnaMarie Cornett, chief of staff at the Lexington Public Library, who will join other library leaders to talk about their approaches neutrality and contested materials, and how libraries and newspapers can work together in the fight against censorship.
Next up will be a session on navigating the increasingly contentious political landscape. My informal survey of ISWNE members last year found that editors are becoming more cautious because the national divide has made local public discourse more controversial, and I've heard the same from other editors. I will present what I heard and then lead a group discussion so that we can learn more and help guide the paths forward.
Allison Frisch of Ithaca College and Gina Gayle of Emerson College will discuss their research paper on how higher education journalism programs can help community newspapers. They found that such partnerships can increase civic engagement, create new local media channels, and strengthen civic literacy, engagement, and democracy. They can also give students real-world experience covering a wide range of issues and help newspapers that need more resources.
After lunch and ISWNE's annual Associated Press Stylebook quiz, we'll have a chat with Bradley Martin, editor and publisher of the Hickman County Times in Centerville, Tenn. cesspool. Brad has an example of a subject of a social media mess that had a serious impact on a school, a student, and their family. I'll be sure you have some examples to discuss, too.
Should the government help the news media, and if so, how? Canada has taken steps to help newspapers that would be banned in the United States, where the newspaper industry is battling in Congress and state legislatures. Gordon Cameron, editor of the Hamilton Community News group in Ontario, will report from Canada, where government assistance has not been welcomed by some rural editors. I'll discuss the battles in the states over public notice advertising and congressional efforts to help news outlets claw back some of the revenue they've lost to digital platforms — efforts that are better suited to community newspapers than They weren't at first, but US editors and publishers are still debating what role government should play in supporting local journalism. I'll also talk about the biggest victory for newspapers in Congress in recent times, the big expansion of the ability to send sample copies to nonsubscribers in their home counties.
What are the ethics of seeking public announcements and other support for local journalism from public officials that you may need to cover and comment on? This will be the starting point for a panel discussion on difficult ethical appeals, often a challenge in rural communities.
To wrap up Friday's discussions, we'll have a session on new business models for community newspapers, drawing in part on our recent National Summit on Journalism in Rural America, where speakers talked about taking their newspapers to the nonprofit status, work with a local community foundation to integrate philanthropy into their business model, and use email newsletters and membership models to generate more revenue from readers. (For another article from the Summit, on the state of rural journalism, click here.)
On Saturday, after the editorial reviews, we plan to hear from a very special guest: Enkhbat Tsend, President of the Mongolian Press Institute and CEO of Control Media LLC. Mongolia ranks 90th in Reporters Without Borders' world press freedom index, but that's higher than most neighboring countries. The index indicates that Mongolia "broadly upholds the principles of media freedom and pluralism, although its regulations still lack basic legal protections for source confidentiality and flawed defamation laws encourage abusive lawsuits against media." journalists, inciting self-censorship".
So the conference will spread from your county courthouse and city hall to state legislatures and congresses and other nations, just as an ISWNE conference should. Please join us.