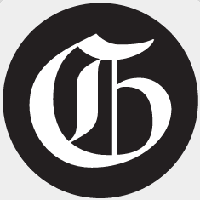 Linda Leitz: Keep an eye on the long term with investing and buying a home | Company
The investment markets and the real estate market are going in opposite directions. The stock market is down and real estate prices are skyrocketing. As interest rates begin to rise, you may be wondering how stocks and real estate will react. What to do depends on your situation.
If you are implementing a long-term strategy, keep an eye on the goal and take a long-term view. Trying to predict what's going to happen – especially in the short term – can be difficult and distracting. If you want to grow your net worth over five years or more and have your living expenses covered and an emergency fund in place, now may be the time for you to continue investing in the stock market on a regular basis. . It's not about trying to figure out the perfect time to invest. It's about consistency and keeping the long-term goal in mind.
If you're several years away from retirement, you might even want to keep your percentage allocation aligned by taking some of your income investments and moving them to market. It's not speculation. It stays on track during volatile periods. It's ironic that most of us are willing to buy quality goods like clothes, vehicles, and electronics on sale, but when the stock market is down, there's an emotional tendency to avoid buying. buy good mutual funds and even sell investments at depressed prices. Be sure to keep your emergency fund intact. It's not about risking that money trying to predict the market.
If you're in the market to buy a home, this may seem like a tough time. For first-time home buyers, this can seem especially difficult. Saving enough for a reasonable down payment while you watch prices rise is frustrating. If you've saved that down payment, you might be wondering if you should wait for prices to drop. But there is no guarantee that they will.
It's less of a conundrum if you're selling to buy another home. You pay more to buy, but you probably get more in your sale. Meanwhile, rising interest rates have led to higher mortgage rates, another challenge for homebuyers.
With the stock market and the real estate market, the long-term trends are upward prices. So if your time horizon is long term, it may be a good idea to invest as you would in "normal" markets and hold your investments for the long term.
Linda Leitz is a Certified Financial Planner. She can be contacted at [email protected]