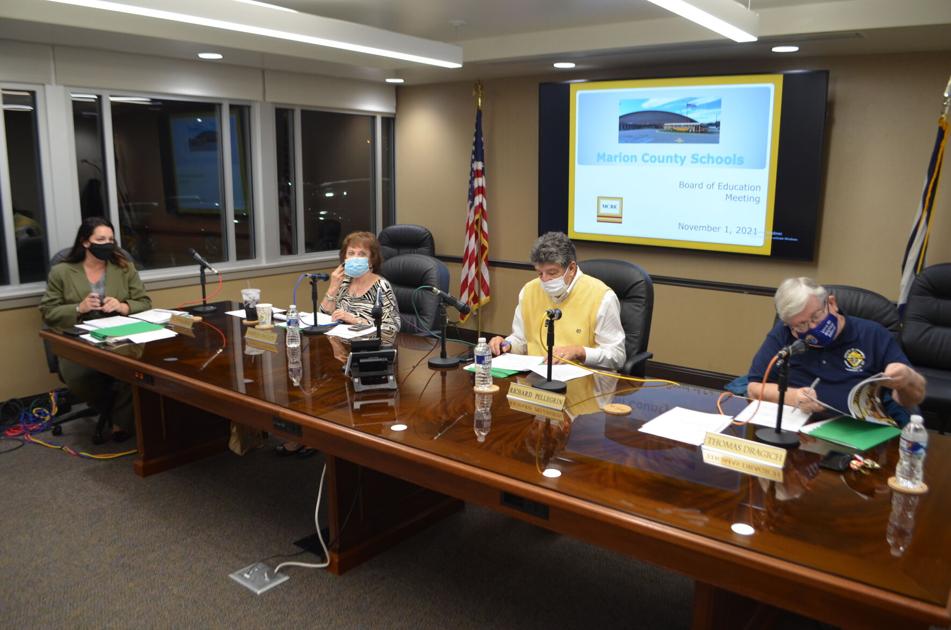 Marion Co., West Virginia, Superintendent Tackles School Harassment, COVID-19 Cases | New
FAIRMONT, Va. (WV News) – At Monday's Marion County Board of Directors meeting, Marion County Superintendent Dr. Donna Hage addressed reports of harassment in county schools, as well as the county's current relationship with the COVID-19 pandemic.
Last week, several parents met with Hage to discuss individual cases of bullying on school property. Hage helped parents complete the forms necessary to initiate a full school-level investigation.
"Our policy is guided by state policy which requires every county to have it," Hage said. "It is mandatory, in each neighborhood, to have a form so that these complaints can be collected from students or parents. They are submitted at the school level and reviewed in writing. Then the results are reported to the person who made the report. It is a process that is defined in the state code).
Hage noted that there is a bullying issue in schools, but she explained that schools will continue to monitor activity and respond appropriately.
"The students have been outside of a school social setting for 18 months," Hage said. "I think the schools in Marion County are not experiencing something unique. Every district faces this as students return from the pandemic. We know there is a lot we need to do for students with anxiety, stress and coping and how to navigate a school environment they haven't been in for over a year. We are working diligently to achieve this. "
At the meeting, Hage also reported on the county's weekly COVID-19 figures. She reported that six new cases were reported in students across the county, a notable decrease from previous weeks.
"Every Monday we get reports of positives from the health department, and we take those positives and look at the ones that students and staff ask us to quarantine," Hage said. "Looking at these numbers, this is what we are reporting."
Hage said every week has been a battle during the pandemic, but she thanked everyone in the county who helped mitigate the spread of the virus, from students and teachers to central office staff and the county health department. by Marion.
"It's really, throughout the week, a roller coaster dynamic," Hage said. "We're looking at back-up staff and we're seeing a slight increase in shortages for service staff positions, but nothing like the one we were experiencing a few weeks ago, so hopefully we're on the other side of the issue. Having said that, we are looking at the surveillance numbers. …
"We are looking at where we are with the mask mandate. I know some counties are starting to lift them or are considering lifting them, but we are on mask mandate until the end of the semester. I am constantly working with ( health department) to make decisions about where we are going with this. "
Hage added that while the county's current term for school masks ends at the end of the fall semester, that doesn't necessarily mean the mask's term will end in the spring.
"We could re-evaluate before the end of the first semester, but for now, we remain under a mask mandate just to do our part in the community to help minimize the spread," Hage said.
Fairmont News Editor-in-Chief John Mark Shaver can be reached at 304-844-8485 or [email protected]