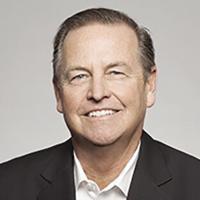 Pleasanton Chamber of Commerce President Steve Van Dorn Retires | Culture
Steve Van Dorn, President and CEO of the Pleasanton Chamber of Commerce, announced his retirement effective May 1.
"I really enjoyed my four years at the Pleasanton Chamber of Commerce," Van Dorn said in a statement. "It was my dream job, very rewarding and certainly challenging due to the pandemic." said Van Dorn.
Van Dorn, who joined the chamber in August 2018, cited an update of the organization's "Pleasanton 2025: A Community Vision" as one of the highlights of his tenure, as well as celebrating the 75th anniversary of the chamber in 2021 and the recognition of the 2020 community service award winners in person last fall.
"With a great team, an engaged board and very supportive members, the chamber is in a strong position to continue its leadership in championing the business community," he said.
Van Dorn said he and his wife plan to "travel, take more walks and visit fun places during the week rather than the weekends."
He is also president of the Rotary Club of Pleasanton Foundation, a role he plans to keep in retirement. Van Dorn is also past Chairman of the Board of the Western Association of Chamber of Commerce Executives and past Chairman of the Pleasanton Economic Vitality Committee.
The chamber has appointed a search committee to replace Van Dorn and said it hopes to have a new president in place by late spring or early summer.