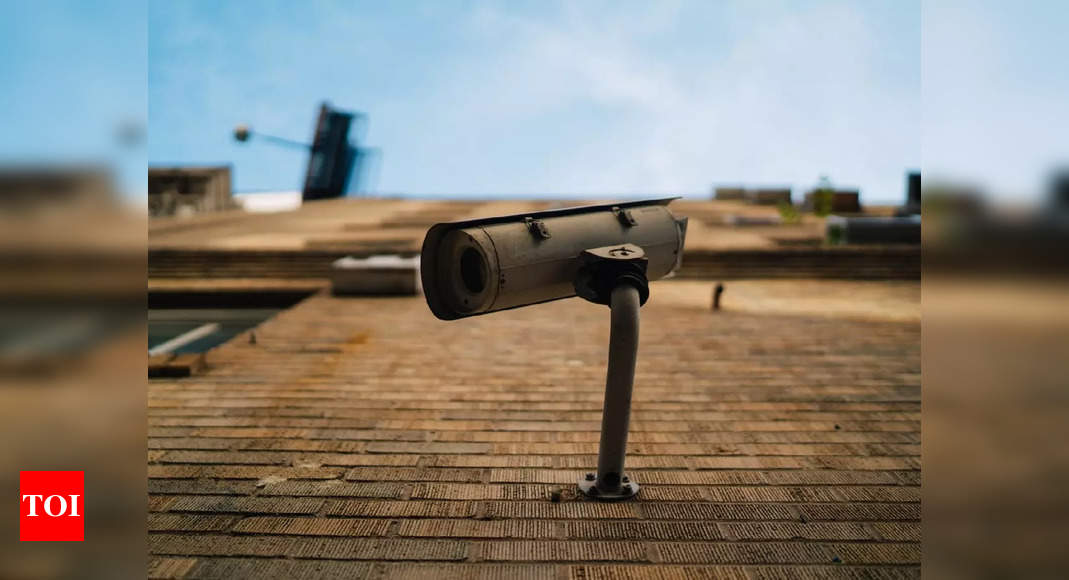 Security Camera Buying Guide: 11 Must-See Features
Smart security cameras and video doorbells have become the most common modern security tool. These devices help users add an extra layer of security to their home when they are away or monitor the surroundings at all times for suspicious activity. There is a wide range of smart security cameras available in the market with different sets of features and use cases. For example, some security cameras allow users to use local storage space, some offer cloud storage. While some have good Night vision capabilities, some offer good motion detection. But, choosing the right security camera doesn't have to be that complicated. The same goes for video doorbells.
So, to take the confusion out of choosing the best smart security camera possible, we've put together a list of must-have features if you're looking for a smart security camera or a home video doorbell.
Motion detection
Things are accelerating. From smartphones to laptops, it's all about speedy processing, so why should anyone compromise on speed when it comes to security cameras. Although the speed of the security camera is highly dependent on the strength and speed of the Wi-Fi, it is important that the camera has an active, fast and reliable motion detection function and the ability to notify users on their smartphone as soon as it detects movement. around. The same goes for video doorbells which are basically designed for the exact same thing.
Reliable smartphone app
While modern smart security cameras rely on online platforms and connectivity, app is an important factor. So make sure that the security camera you buy has a dedicated and secure app. In addition, it offers all the basic features necessary for the proper functioning of the camera.
Compatibility
Another important thing to seriously consider is camera compatibility. It is important to understand that cameras are going to become an integral part of your day-to-day smart device system and it is important that the smartphone or smart speakers / displays are fully compatible with the cameras you are considering purchasing. and supports all the features like instant notifications, viewing the live stream anytime, recording a particular video clip, etc.
Resolutions
Higher resolution is good, but don't rush for it. Many smart cameras and video doorbells offer support for video recording up to 4K. However, you should always understand that higher resolutions also have their own flaws. For example, the file size will be much larger compared to 1080p resolution. Thus, more storage will be required.
Additionally, some cameras, despite being 4K, will only record at this resolution, only if the Wi-Fi signal strength is this strong. So it is better to go for a 1080p camera which offers good quality output.
Storage type
Smart cameras generally come with two types of storage options: online and offline. Offline storage security cameras come with built-in storage like smartphones and also offer USB port to expand through external hard drive etc.
Online storage, on the other hand, comes with a subscription-based model where users have to pay monthly or annually for a particular plan depending on the number of cameras, recording limitations, and rollover detection features. and advances.
Colorful night vision
Looking for a security camera or video doorbell and it's almost useless if it doesn't have night vision. Affordable cameras offer standard night vision, some a bit expensive also offer support for colorful night vision. We recommend going with the Colorful Night Vision option, if your budget allows.
Two-way audio
We agree that it is strange to image the sound coming out of the wall security camera, but it is an important feature to be aware of. The feature allows users to have two-way communication from anywhere in the world just like WhatsApp calling, as long as the camera as well as your smartphone is connected to the internet.
Integrated alarm system
If you are buying a security camera, look for the option that offers a built-in alarm function. This increases the chances of preventing a con artist or intruder from breaking into your home even at night when you are sleeping.
Field of view
Another important factor to consider is the field of view (FOV) when purchasing a new security camera. It is important to understand that most cameras mention the term "360" in the specification. Although this is an important feature, but don't confuse it with FOV. FOV simply means the area that the camera can see and monitor. So always look for something with a field of view of at least 110 degrees.
Pan, tilt and zoom
Panning, tilting, and zooming are also a very important feature, especially if you want your camera to be more proactive and cover more ground outside your home. Or at least have features like motion tracking etc. The feature also allows users to control the camera and monitor the surroundings using the app. This is an important feature, but it is not required.
Advanced detection
If you don't want to wake up at midnight just because a dog has randomly passed your house, look for the camera which offers advanced detection features that include animal detection, face detection, noise detection. and more. Some cameras even offer smoke and gas detection functions.