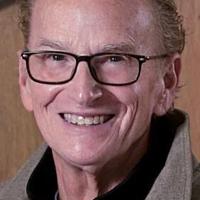 Sell ​​Carroll | Reviews | carrollspaper.com
Last Sunday while attending this year's annual Carroll Airport Flight Breakfast, I had a great experience during my stay and thought I would share it with you and how it relates to my town hall.
Before that, however, I must salute everyone involved in this long tradition of Carroll: the airport commission, airport manager Don and his wife Amy Mensen, the Masonic lodge, the scouts, and pardon- me for leaving someone behind. . They served over 900 breakfasts and reported over 60 visiting aircraft. It was a nice day. I was able to reconnect with several long-time (not old!) friends, including Carol Schoeppner, who incidentally acts as the Commission's secretary, and Jean Ludwig; the two ladies I met very early in my Carroll days as members of the once active Carroll Area Pilots Association. Among many others, I met another dear friend and parishioner of St. JP II, Cathe Vanderheiden. It was really great to see everyone. But that story only gets better, and what does that have to do with being your mayor?