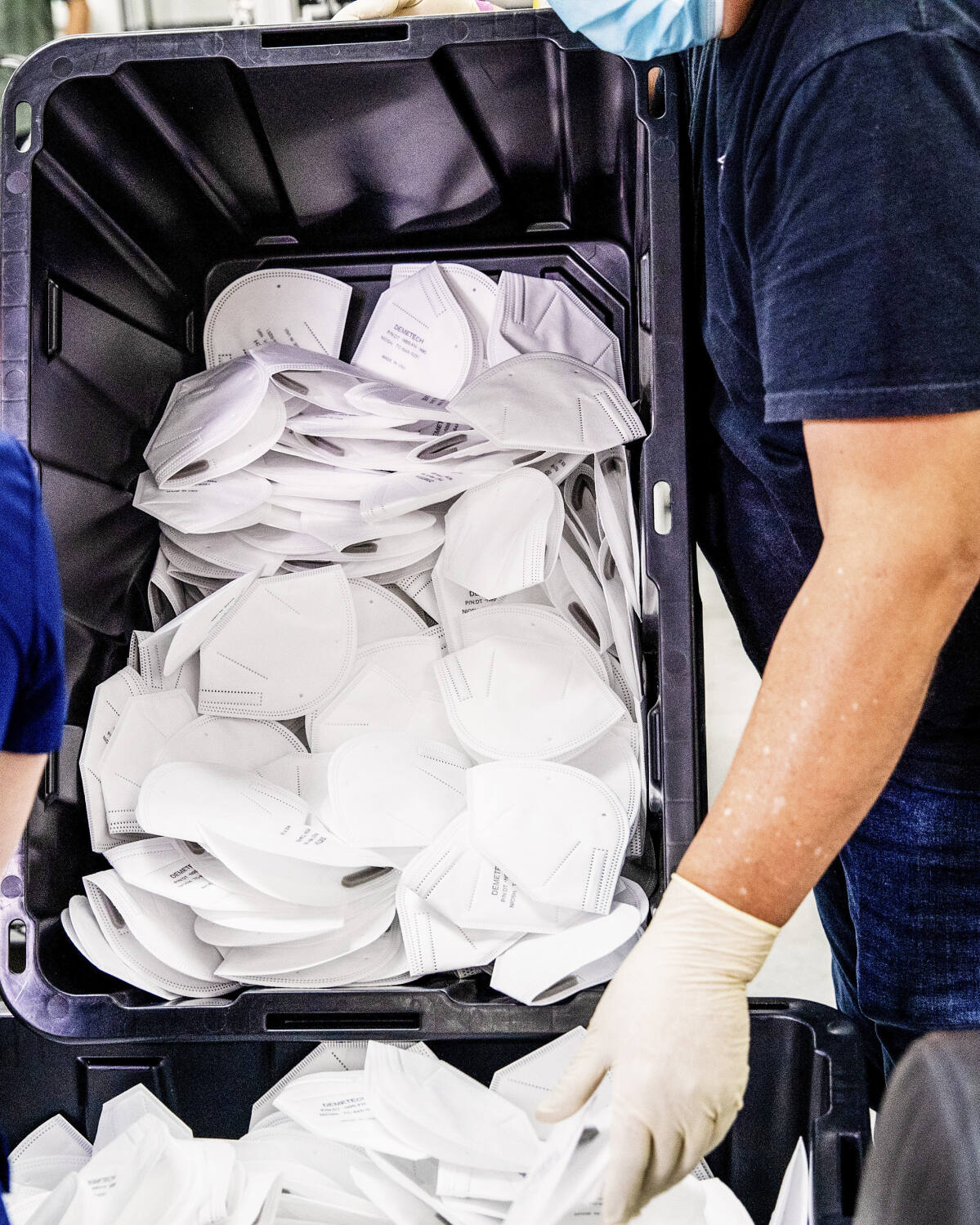 Sonoma Valley Chamber of Commerce distributes N95 masks
The Sonoma Valley Chamber of Commerce is distributing masks to local businesses during the growing wave of omicron COVID-19 infections that has caused supply chain issues for testing and masks in recent weeks.
The chamber has had the N95 masks since June, when the delta variant was hammering the United States, and the governor's office of emergency services provided local chambers of commerce with N-95 masks. And although companies didn't ask for masks at the time, 30 mutations of the virus later, they are eager to provide employees with N95s, Bodenhamer said.
"To get back to a surge phase, everyone is pretty ready to deal with that. We have the toolkit, we have the knowledge, we are grateful to the state for providing some of the physical PPE equipment," Bodenhamer said. "Everyone is frustrated, but we're ready to move forward and we understand how to do it while keeping our customers and the community safe."
The initial stockpile contained 5,000 masks and rose to 4,500 masks before the latest outbreak of infections, Bodenhamer said. Each business is eligible to receive two or three masks per supply employee, and the chamber donates masks to local nonprofits, like La Luz, to distribute to community members as well.
Public health officials have in recent weeks stressed the importance of acquiring an N95 or KN95 mask for the public, which provides better protection against airborne pathogens like the coronavirus.
"The latest health order is again a challenge, but it seems appropriate and understandable. And I think we have the tools in place to manage this without major disruption to the local economy," Bodenhamer said.
But the push is different this time around because the companies have experience operating in the pandemic.
"It's a big difference between March 2020 and now," Bodenhamer said. "Back then it was like we were blindfolded and every day was different and we had no idea how it would be… Now we know how to keep customers safe without having to to lock things up."
The Chamber of Commerce is looking for another shipment of KN95 masks to provide to the public and local businesses, and Bodenhamer says he hopes to expect them early next week.
Contact Chase Hunter at [email protected] and follow @Chase_HunterB on Twitter.