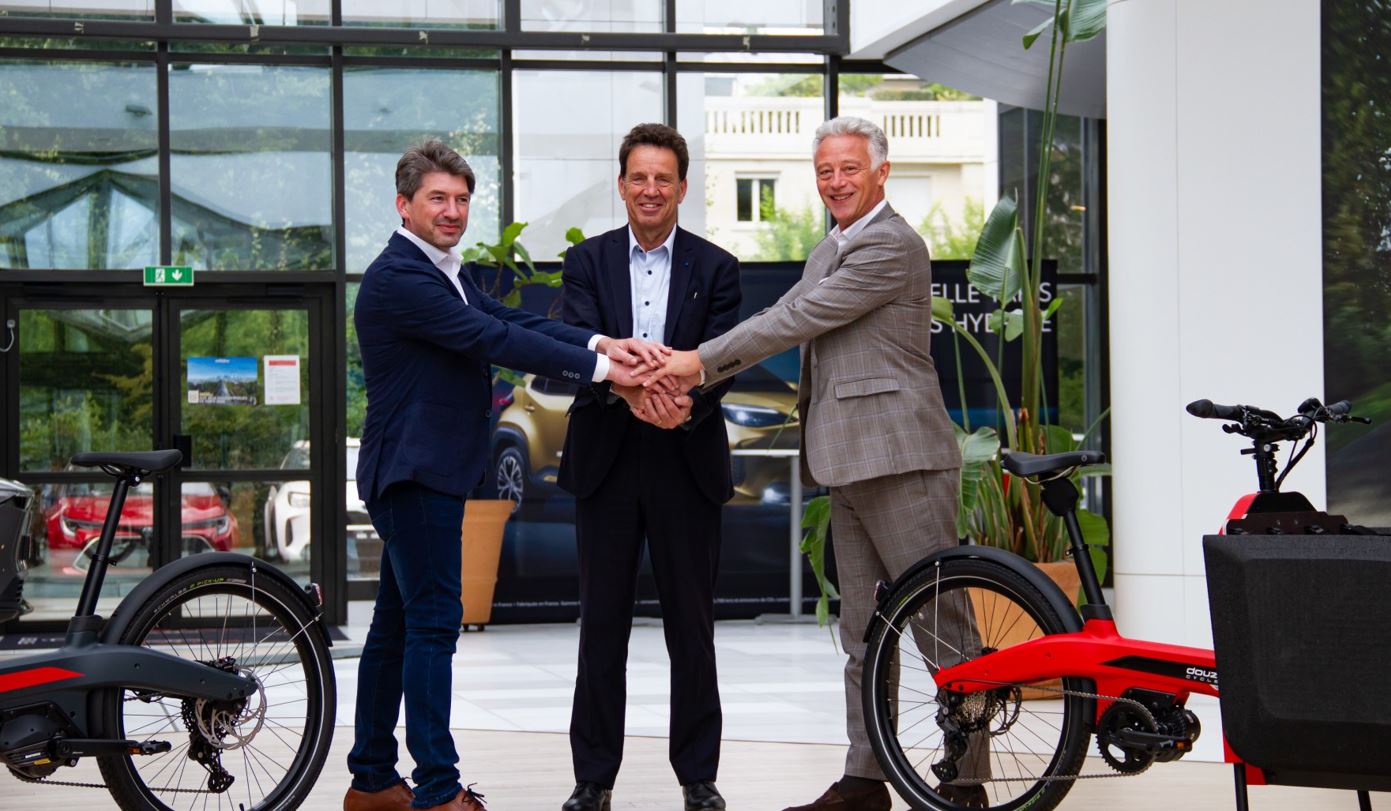 Toyota France launches Douze Cycles cargo bikes
Toyota's French distribution network will start selling electric cargo bikes from 2023, the car giant has announced.
In order to offer its customers an automotive alternative, Toyota France has partnered with Douze Cycles, a French company specializing in modular and configurable bicycles. The cargo bike business typically sells in France, Germany and Switzerland and, with growing demand, has invested in a new production unit of over 2,000 m². About thirty employees are spread over two sites.
"It seemed extremely important to us that our partner be able to have a production site on national territory, because of Toyota's history in our country", declared Frank Marotte, CEO of Toyota France. "The next step will focus on finalizing the product that will be marketed in our distribution network, in order to fully meet the needs of consumers. »
"It's a great opportunity for Twelve Cycles and the beginning of a great adventure to partner for the first time with a car manufacturer. With Toyota France, we share the same vision and want to build the mobility of tomorrow together," added Thomas Coulbeaut, Founder and President of Douze Cycles.
To celebrate this partnership, Frank Marotte received yesterday at Toyota France Thomas Coulbeaut and Geoffroy Roux de Bézieux, co-shareholder of Douze Cycles, via his investment company Notus Technologies.
"The cargo bike will become a major player in city center mobility. The partnership between Toyota France and Douze Cycles is clear proof of this," concludes Geoffroy Roux de Bézieux.
The ad is one of the few that is likely to land e-bikes in car showrooms, but more than that, the automotive world's investment trend is accelerating at a rapid pace.
Last week's Eurobike show saw a host of OEM auto parts manufacturers looking to re-skill staff for the first time, with one telling CI.N that where the combustion engine has been phased out, some part supplies were lost forever and as such the manufacturer was looking for new mobility. forms to reallocate its production skills.