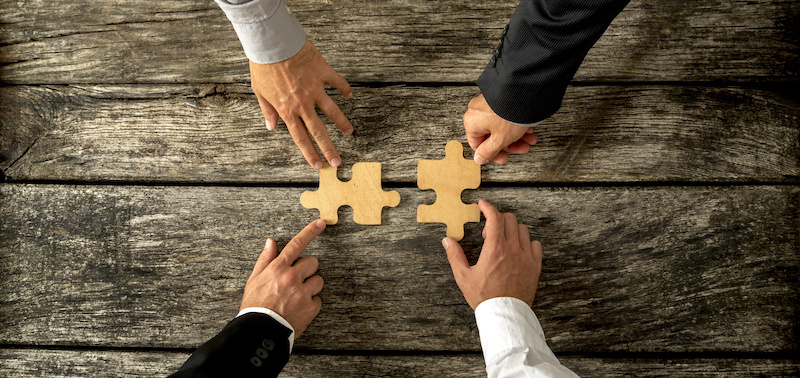 Unilog Bows e-commerce ecosystem program
B2B e-commerce provider Unilog recently launched its ecosystem of partners targeting Value Added Resellers (VARs). Unilog, headquartered in Wayne, Pa., Deployed the ecosystem on September 1.
Deployments of e-commerce platforms by B2B distributors intensified during last year's pandemic as customers sought more online solutions for their purchasing needs. Unilog's ecosystem includes reseller empowerment and support as well as advisory and referral relationships.
An ecosystem for e-commerce can bring together the best partners under one roof and accelerate deployments while improving ROI.
Generally speaking, an ecosystem is only as good as its partner members, and Unilog includes some well-known names. For the ecosystem, Unilog's cloud-based commerce application has been integrated with many ERP solutions commonly deployed serving the distribution and manufacturing industries, including Acumatica, Epicor, Infor, SAP, Kensium and Microsoft, among others. Value-added resellers and agencies serving these markets can now extend – or develop – their B2B-centric e-commerce practices.
Unilog's CIMM2 platform can be combined with the company's content enrichment service to provide a complete, turnkey e-commerce platform that works in tandem with ERP software.
Brian Lombardo of Unilog, vice president of solution delivery, said his company has developed integration capabilities for a number of leading ERP systems in the B2B and B2C wholesale distribution spaces.
"Currently, we are focusing on partners who support ERPs and industries with which we have experience and who need to offer a robust, turnkey and rapidly deployable e-commerce solution to their customers and / or add an e-commerce offering to their portfolio. "Lombardo said in an email to MDM." Due to increased market interest, we implemented this program and signed up for two in week one. We have just started and are looking for more partners to extend and develop this program with us. "
Depending on the capabilities of the partner, partnerships could evolve from a sponsorship to a full reseller, Lombardo said.
"We are looking for quality rather than quantity with a strong fit with the market served and those who could benefit from our growth and future product offerings," he said.