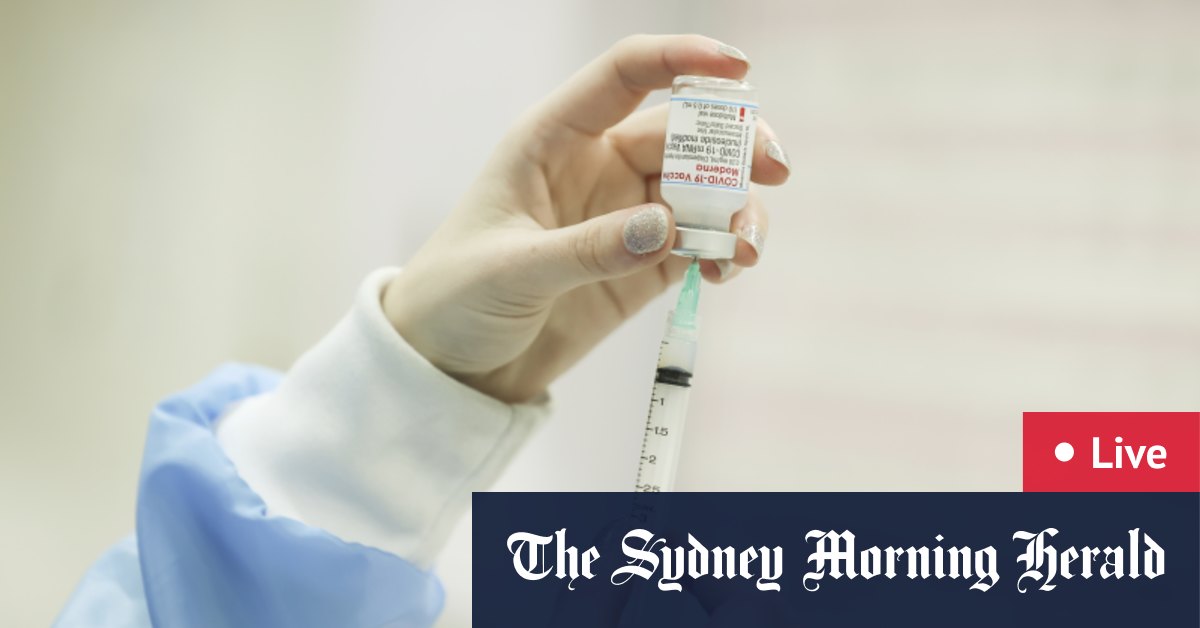 Victoria COVID cases increase, NSW COVID cases increase, NSW vaccination rate will reach 70%, Queensland COVID cases increase, ACT COVID cases increase
NSW Premier Dominic Perrottet said he had had a "very constructive discussion" with State Health Minister Brad Hazzard after his swearing-in ceremony yesterday afternoon and that he will meet with health officials this morning.
The newly elected Liberal leader told radio station 2GB that he wanted to raise a number of issues during the meeting regarding the state's roadmap to ease COVID-19 restrictions, including people visiting sick and dying relatives.
Asked about the mandatory wearing of masks in offices, lifted in phase three of the roadmap on December 1, Mr Perrottet said there was no doubt that the requirement in an office environment was an "obstacle "for people returning to the Sydney and Parramatta CBDs.
But he didn't want to anticipate any decisions until the state's crisis cabinet meeting later today.
"There are a number of areas in the roadmap that can be looked at," Perrottet said, adding that he would like to see people return to CBD this year as quickly as possible.
Pressed further by host Ben Fordham, the prime minister said: "I might be the boss, Ben, but I'm not a dictator and I'm part of a team.
Loading
"There are a number of issues I want to raise with our health officials this morning. Whatever we do, we want to make sure it's done in a way that protects people.
"But, at the end of the day, it's important to bring people back to the city because we want to breathe life into Sydney, we want to breathe life into Parramatta and all those great city centers because when they are doing well , there are so many small businesses that rely on this foot traffic.
Mr Perrottet said he expects the state to rebound quickly, given the demand building up as December and summer approach and a "strong economy on the other side" .
An economic stimulus plan will be announced in the coming weeks.